Dinuka Kariyawasam trained and worked as a GP in Oxford before relocating to Sydney, Australia in January 2018. He has been a GP for seven years and a doctor for 12 years in total, with experience across a variety of roles and settings including practices, hospitals and prisons. We asked him to tell us more about his move and how he has found working as a GP 'down under'.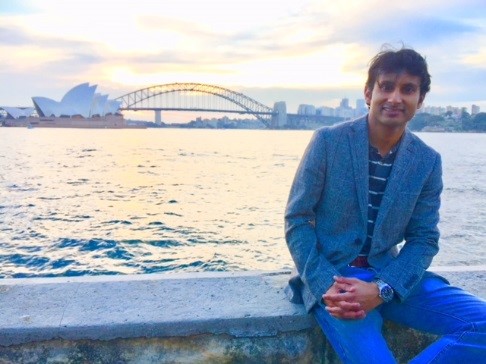 What made you decide to make the move to Australia?
It was always a desire I had early on in my career. I have always been very happy with my career, achievements and life in Oxford, but having said that, I am someone who likes to create new goals, experience different settings and challenge myself. I had become very comfortable in my work and life in the UK. Hence, I felt the time was now right to pursue my Australian adventure.
What aspects of the move worried you the most?
My main concern was leaving my enjoyable lifestyle, established and well-respected career, interests, comforts, friends and family for the unknown.
What was the move like in reality?
I have had a fabulous time in Australia. I wouldn't change my decision to move here in any instance. However, you must be prepared for the myriad of processes, paperwork and logistical obstacles which must be overcome to live and work in Australia. This can be time-consuming, requires financial resources and, at times, patience as some processes take time and effort to complete. Once these hurdles have been overcome Australia is a wonderful place to live and work.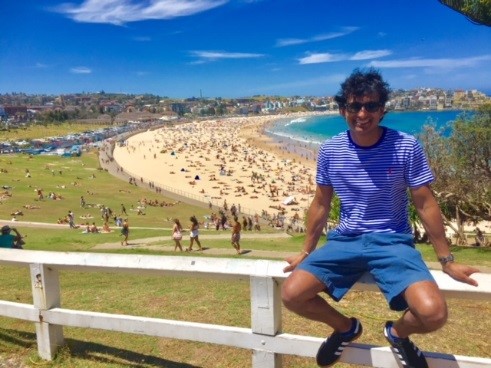 What are the highlights of living in Australia?
The weather of course! Sydney, in particular, is blessed, which lends effortlessly to a great outdoor lifestyle. The city is spoilt for choice with world-class beaches on your doorstep. There is also wonderful quality Australian produce, cuisine from all around the world, a relaxed cafe culture and truly sensational coffee! These are a few of the perks one can tap into while working out here.

How has your lifestyle changed?
I spend a lot more time outside enjoying the weather, beaches, and socialising with work colleagues and new friends I have made since arriving here.

What do you miss the most from home?
Being a massive football fan (I play and watch it regularly) it's been difficult to not have this as accessibly. Naturally, you miss family, loved ones and friends. I miss many aspects of my usual lifestyle in the UK. Nevertheless, I have gained so much in different ways through my Australian experience, so I have no regrets.

What are the major differences and similarities between working in the UK and Australia?
In essence, the principle of working as a GP is the same. There are differences in systems and the ways practices function and are run. Nevertheless, the essence and principles of medical care are the same in both countries. Hence it was not a difficult transition for me.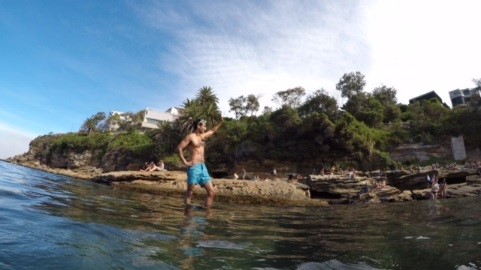 How did Global Medics help you with your move?
Global Medics were invaluable throughout the entire process of my move to Australia. Various members of the team helped and guided me at many stages during my preparation for moving and working out here. From my initial enquiries, I was guided to the appropriate people. I was given clear, realistic and comprehensive guidance on how to move and work as a doctor here. I always felt supported by the Global Medics team throughout the move. I trusted them completely during this extensive process.

I want to pay a special thanks to Claire Allan, Sharda Devi and Angela Cain. Their support, perseverance and professionalism throughout made my move so much easier and helped me beyond words.

What would be your advice to anyone considering making the move to Australia?
From my experience, I can definitely recommend Australia as a fabulous country to live and work in. The country is blessed with a wonderful climate, very good infrastructure, and people with generally a positive outlook on life. Consequently living and working in this environment is certainly a positive. Be prepared to work hard and face new challenges. The rewards are potentially many if you succeed.
Find out more
We have a huge range of locum and permanent opportunities for GPs across Australia and New Zealand. So whether you prefer a coastal, country or a city lifestyle, let us help you 'Say YES' to GP life in Australia or New Zealand.

Currently overseas? No worries, our team of expert recruiters will guide you through every step of the relocation process to either Australia or New Zealand. Take your first step today and get in touch via email:

Australia - contactus@globalmedics.com.au
New Zealand - nz@globalmedics.com