Global Medics have jobs available leading up to the festive season and into the new year! Start planning NOW!
With more flexibility to travel, exclusive jobs and opportunities to earn great rates, now is the time to plan your next working holiday over the summer period.
Have you ever wanted to do permanent and locum work in coastal, metropolitan, regional and rural areas across Australia and New Zealand?

Global Medics is seeking interested doctors to discuss a range of exciting Junior and Specialist positions across: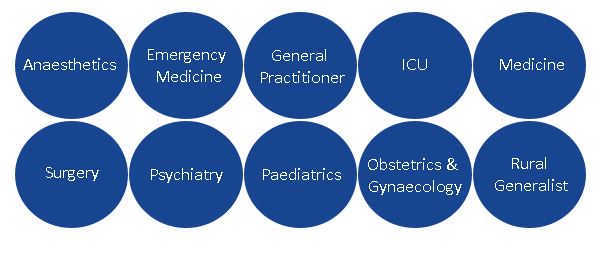 Working with Global Medics you benefit from:
1. Extensive networks.
Our preferred supplier status in every state means we're first to receive new shifts and contracts with hospitals and medical practices that we have partnered with for years.


2. Personalised Service.
Our goal is to understand your career and lifestyle goals and partner with you throughout your career. We coordinate interviews and manage the offer process for you.


3. Candidate Care and Onboarding.
Receive assistance with all paperwork, migration, visa sponsorship, AHPRA or MCNZ and more, to help you start work as soon as possible.


4. Fast payment. We have a weekly pay cycle through Global Medics.


Please complete the form below and a consultant will be in touch.